How to prepare the Spaghetti
STEP 1: Cook the pasta according to the instructions on the package. Set aside. STEP 2: While the pasta is cooking, heat some oil in a large pan and sauté the chopped onion for about 3 minutes or until it becomes translucent. Then add the minced garlic and cook for another minute.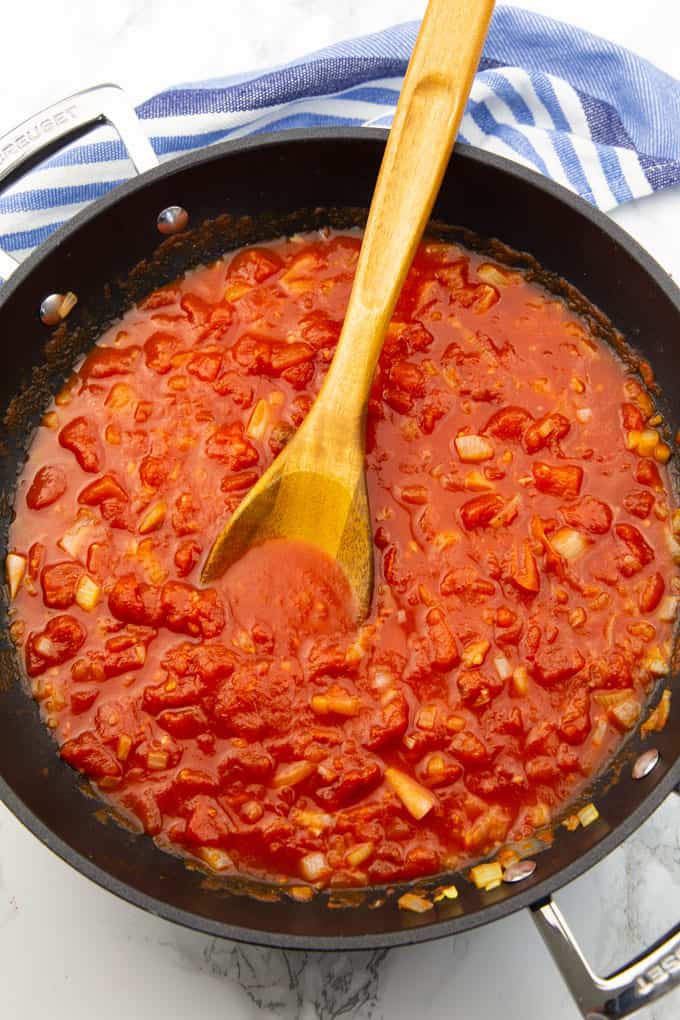 STEP 3: Add the diced tomatoes and season with dried basil, oregano, salt, pepper, and red pepper flakes. Let it simmer for 5 minutes.


STEP 4: In the meantime, drain and rinse the chickpeas and roughly chop the artichokes. Cut the olives into rings.
STEP 5: Add the chickpeas, artichokes, black olives, and capers to the sauce. Sprinkle with fresh oregano.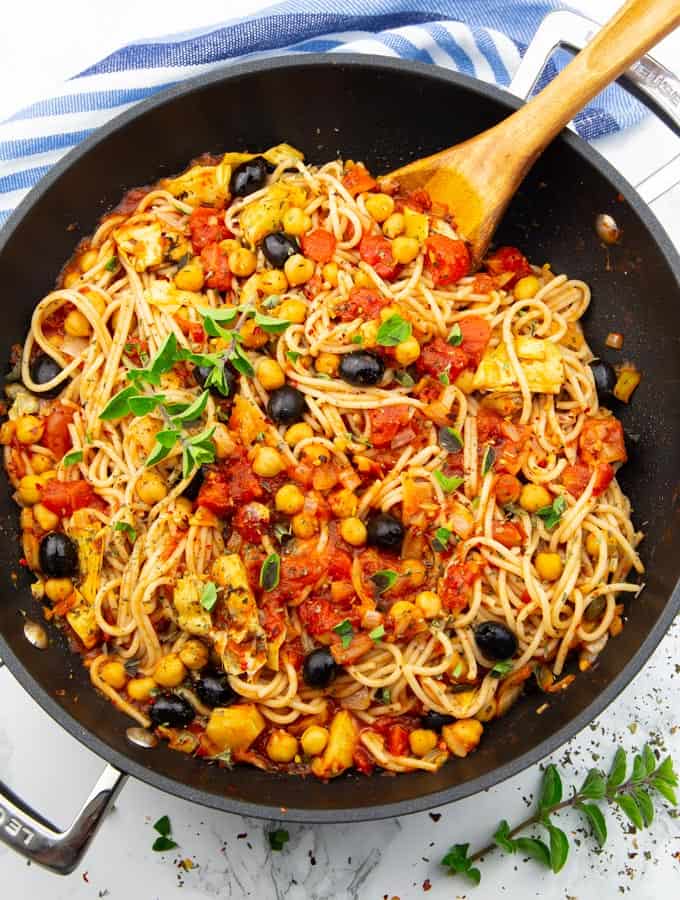 STEP 6: Stir in the cooked spaghetti and serve immediately.
RECIPE NOTES:
I usually use whole wheat spaghetti or brown rice spaghetti for this recipe. For a gluten-free version, I recommend brown rice spaghetti or chickpea spaghetti.
The recipe calls for canned chickpeas. But you could also use home-cooked chickpeas (I usually cook them in my Instant Pot). One 15-ounce can of chickpeas equals a ¾ cup dried chickpeas.
If you want to make the vegan spaghetti sauce a bit more spicy, increase the amount of red pepper flakes. If you're cooking for young kids, leave them out completely.
For a lighter version, you could also use zoodles (zucchini noodles) instead of regular pasta.